Information needed to post affiliates into LinkTrust
LinkTrust allows you to post affiliates into the system without the need of manually entering them. This can be done by creating a custom affiliate sign up form on your website or by using the LinkTrust Lead Poster. In order for the system to properly enter the affiliate into your account you'll need to follow the posting instructions found here
There is an Alternate posting method detailed here
Simplified Affiliate Signups
Choose a simpler affiliate signup form that requires only first and last names plus email. You can also select from a list of optional fields and decide whether each should be required. Much easier to customize your signups!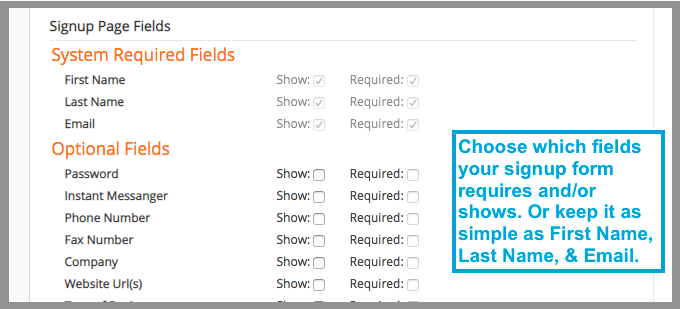 *NOTE--Required Optional Fields selected in the Affiliate Center Customization page will be required for Posting Instructions.
You can request a demo to see LinkTrust up close and experience how it can help you, or start your free 14-day trial now.
Need help with this feature or have questions? You can contact our support team at support@linktrust.com