AB Testing -- CPA Campaign
Now you can use A/B Testing to compare the performance of your landing pages. Within a campaign's basic details page, open the section for Additional Landing Pages. The pre-selected mode for additional landing pages is 'Priority with Rules'; alternatively, use the dropdown to switch to 'Round Robin (A/B Testing)' mode.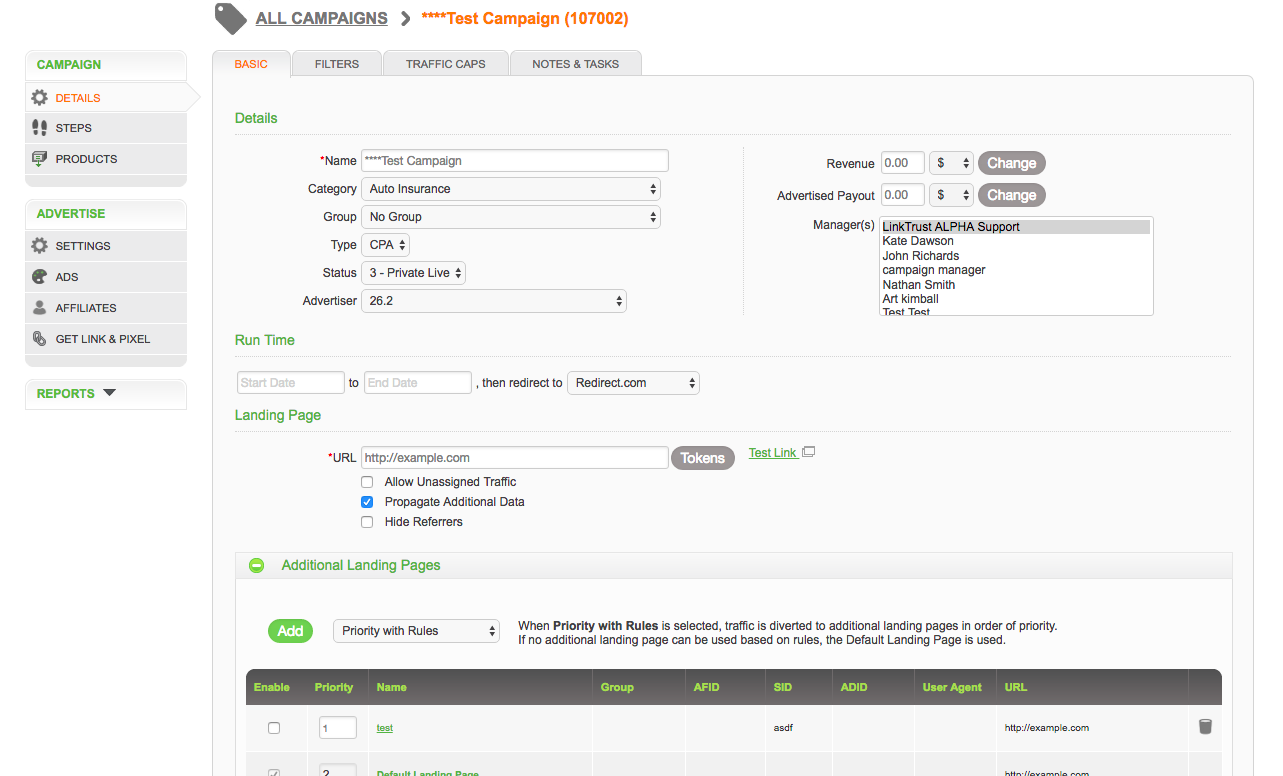 When you've switched to 'Round Robin (A/B Testing)' mode, the set of landing pages you create will be a separate set from what you create in 'Priority with Rules' mode.

You can access A/B Testing results via links in the Campaign Performance report or by navigating directly to the A/B Testing Report from the Reports Menu.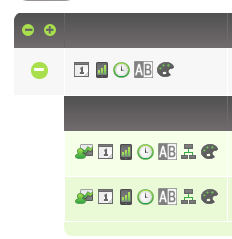 The A/B Testing Report lets you compare the performance of competing landing pages side by side. See line bar graphs as well as table data for each landing page.