My Ad Spaces
How do I advertise my own Ad Space?
While on the My Ad Space tab, click 'Add a New Ad Space' and complete the steps. Once you are done, click 'Save & Advertise'. Your ad space will appear on Shop for Ad Space. When you add an ad space, you can save it for later or begin advertising it right away. You may start or stop advertising your Ad Space by hovering over it and clicking 'Start Advertising' or 'Stop Advertising'.
My Ad Space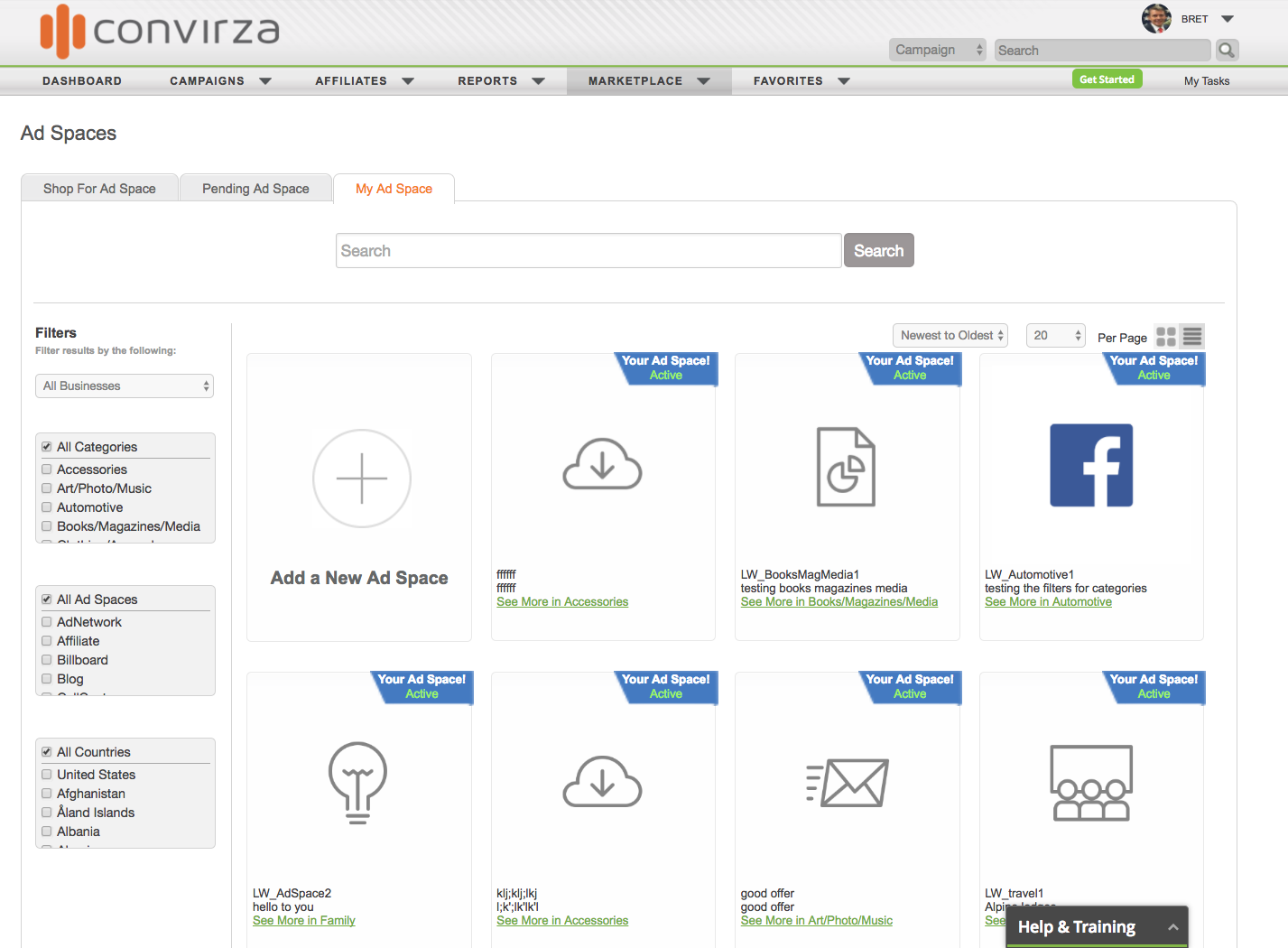 Add My Own Ad Space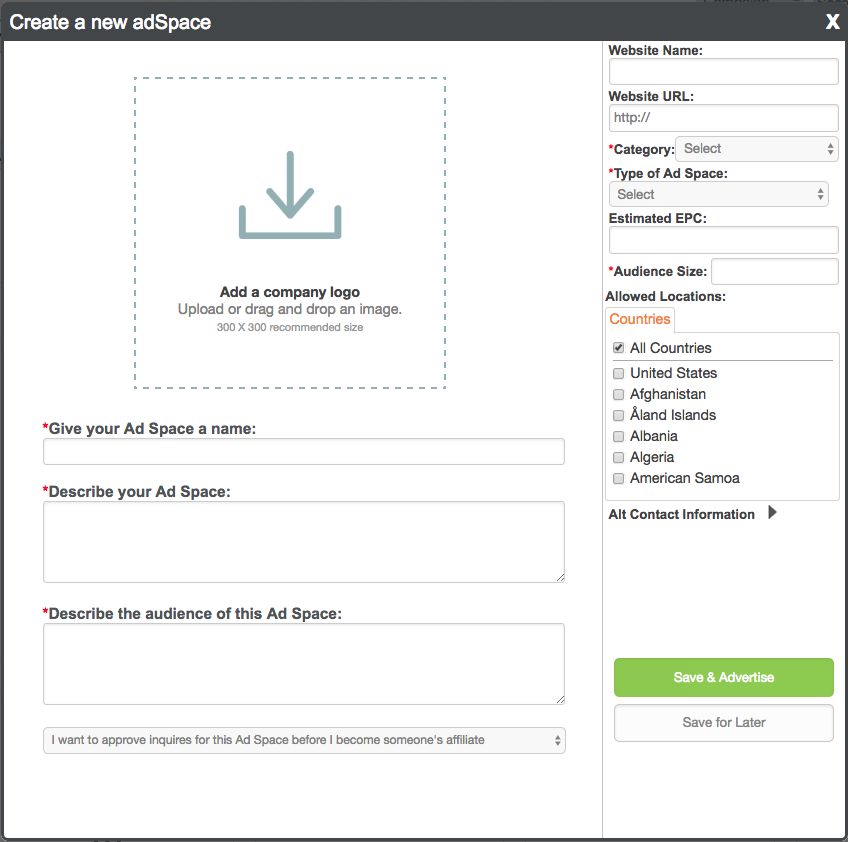 How do I see if my Ad Space is performing well?
To know how your ad space is performing, open your offer's details and click View Performance. A full performance report broken out by affiliate (ad space owners) will open. You can open each affiliate's row and view the performance of each of their ad spaces. You will see the number of times the ad space displayed your ads, was clicked on by a consumer and the number of conversions or sales that occurred.
View Performance