3rd Party Integration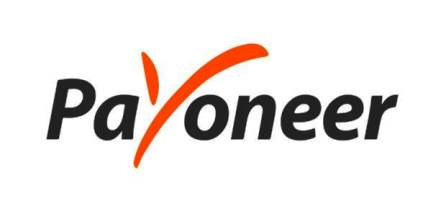 Secure, fast and cost effective mass payouts to Affiliates World Wide.
Payoneer (www.payoneer.com) develops, manages and markets co-branded prepaid MasterCard® cards as a payment solution for affiliates receiving payments from their networks. As an MSP with MasterCard, Payoneer's core product allows Affiliate Networks to pay large numbers of affiliates around the world, efficiently and securely, directly to their prepaid MasterCard cards, avoiding the delays and heavy surcharges of more traditional methods, such as bank transfers and international checks.
Why Choose Payoneer:
Immediate payment: Receive payments in minutes anywhere in the world.
Cost-effective: A fraction of the cost of checks or wires.
Convenient: No bank account required, no heavy bank fees or hassles.
Multiple payout options: ACH, Virtual Card & Card to Card transfer.
Card to Bank Transfer (In the USA only).
Flexible: Shop anywhere MasterCard is accepted.
Withdraw cash in local currency at ATMs around the world.
Easy to order. Easy to manage: Access your account online at anytime.
Secure: Lost? Stolen? Your funds are secure and we'll send a replacement card.
24/7 Support: Customer support by online chat, email or phone.
How to enable and export affiliate commissions within LinkTrust for Payoneer:
Allow affiliates to choose Payoneer as a payment method
Login to the LinkTrust Partner Center
Click 'Affiliate Center' from the Account tab
Check the 'Payoneer' option
Enter your Payoneer ID, program ID, username and password (Provided by Payoneer)
Click 'Update'
Affiliate Perspective
Affiliates select a payment method on the affiliate signup application
Once their application is approved, LinkTrust will email them a link to create their Payoneer account
The payment method is editable within the affiliate's 'My Account' page.
Payments made will appear in the affiliate's 'Payment History' page
Exporting a Payoneer Batch File from LinkTrust for Processing
Go to the Affiliate Commissions Report
Complete the following report criteria:
Select the appropriate date range
Select Payoneer as the payment type
Select one of the following: All Affiliates, Affiliates with a W8/W9, Affiliates without a W8/W9
3. Click 'Run Report'
4. Ensure that the appropriate affiliates/commissions are displayed
5. Click the 'Export' button
6. Select 'Payoneer Fromat' for the export
7. Enter a description for the export
8. Click "Export" and save the file to your computer
9. Login into Payoneer to import the payments. (Contact Payoneer for details on this process)
10. Once payments have successfully been made through your third-party processor, return to the Export Screen and click 'Record in LinkTrust' (this will record each of the payment in LinkTrust so that they can be viewed by the affiliates in the Affiliate Center).
You can request a demo to see LinkTrust up close and experience how it can help you, or start your free 14-day trial now.
Need help with this feature or have questions? You can contact our support team at support@linktrust.com