Ping Post for Lead Submission, Easier Method for Tying Ping & Post Channels, & Enhanced LeadGen Server Responses
Ping Post for LeadGen: Dynamic Bidding & Buying
This feature adds to our existing LeadGen functionality by incorporating an inbound Ping Post process. This means you can now handle Ping Post or pingtrees during lead submission.
Designate data fields as either 'Ping Required' or leave as 'Post/Direct Post Required' to differentiate between the initial data provided to prospective buyers and the final full set of lead data sent to the actual buyer. *This is an Enterprise Plan Feature.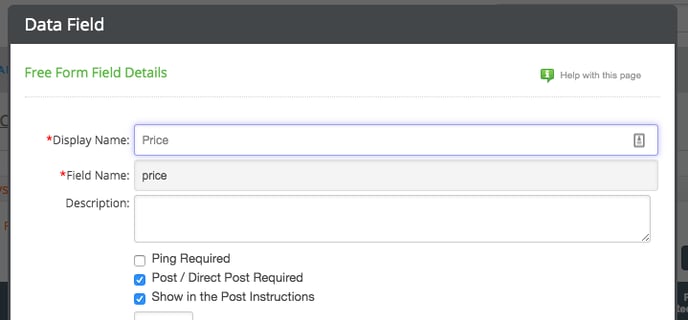 At the Posting Details page, notice the new names and links:
Live Ping-Post REST API

Ping URL is for sending in leads to the Ping-Post process
Post URL is of course for the Post once the winning bid/buyer has been decided

Live Direct Post URL, for Direct Post method is still located at the top.
Posting Instructions are updated to include optional parameters for submitting leads (i.e., 'returnAll' responses in the Ping response & 'minPayout' required)

Note: To return Ping Post in XML format, include a header e.g., "Accept:application/xml". This differs from Direct Posts which use a URL parameter of "&responseFormat=xml".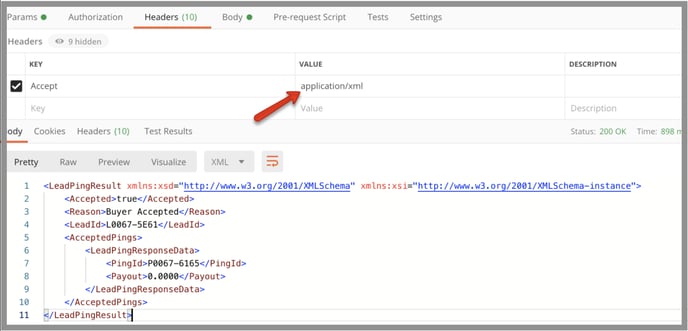 Admin users can restrict data to be returned in Ping response. See new 'Ping Responses' section on a campaign's Responses page. Note: 'Remove Payout from response' excludes payouts from filters.

Reports now reflect Ping-Post transactions, specifically when you drill into Lead Listing Attempt Details.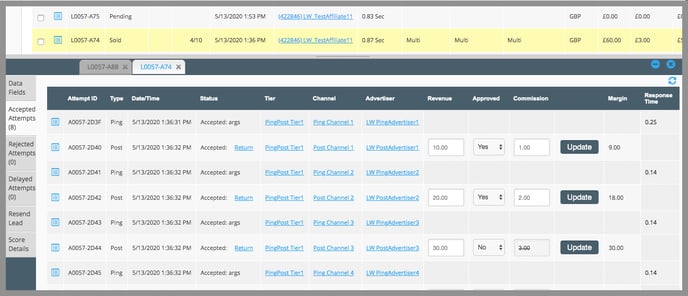 Easier Method to Tie a Ping Channel to a Post Channel
In your LeadGen campaign's Channel Settings, to the right of the Channel Type field, click on the link 'Add Post Channel Connection.' Select your desired Post Channel from the dropdown menu.

Enhanced LeadGen Server Responses
Leads that have been captured into LinkTrust must pass validation tests based on your campaign settings, data fields, and rules. Leads that don't pass validation will now return improved error messages, with more detail to help you troubleshoot why the lead failed validation. Here's an example:
When the campaign is paused, the following message will be sent:
[Message("Campaign is not accepting leads.")]
CampaignPaused = 1002
Click HERE to see a list of all the new Server Responses.
Additional Features & Bug Fixes
Affiliate Center Backup & Restore Fixed
Deleting Campaign Categories Fixed
Affiliate Referral Token Doesn't Work